/
/
People
Griffin & Matthews has built its reputation on ethics, hard work, dedication and loyalty. These qualities make for a total team experience with paralegals and staff members that have been with our firm for over 25 and 30 years. We are involved in our families, communities and work. If you are interested, please contact us to schedule a confidential consultation.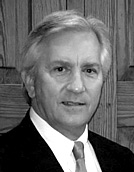 Michael D. Matthews
Attorney – 37 years experience
Construction
Business Entities
Real Estate
Overview
I have been licensed to practice law in Texas since 1977.
I primarily practice in the areas of construction, business entities and real estate. I believe in hard work and being prepared. My work life began at age 14 as a laborer on pipeline construction and in the oilfields. I continued working construction throughout college and law school. As the son of a second generation contractor and growing up in the construction field, I am comfortable with the evolution of the industry from a handshake agreement to the complex construction contracts of the present day.
I have been involved in a wide variety of cases throughout all stages of the legal process. I strive to provide straightforward and direct advice to our clients in the hopes of proactively managing risks. Experience has proven to be a time and money saver for the client in my ability to realize the key issues in order to achieve a prompt and successful outcome.
We represent a diverse group of businesses and people located both in and outside of Texas. I genuinely like my clients and enjoy the long-lasting relationships that have developed from working side by side with them and being personally involved in achieving their goals. In many respects, we are a general service law firm with the ability to handle many matters as well as the connections to bring in others should the circumstances dictate.
I have neither applied for nor sought board certification by the Texas Board of Legal Specializations.
Bar Admissions
Courts in the State of Texas
U. S. District Court for the Eastern, Southern, Western and Northern Districts of Texas
U. S. Court of Appeals, 5th Circuit
U. S. Supreme Court
Education
1975 BA, Southwestern University
1977 JD, South Texas College of Law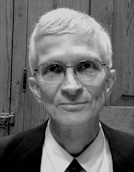 Bill Richey
Attorney – 30 years experience
Construction
Commercial Litigation
Collections Law
Overview
I joined Griffin & Matthews in 1988. Many of my clients are small to mid­size businesses, and the people that own them and work for them. I regularly handle matters for clients that are related to the commercial construction industry, including property owners, general contractors, subcontractors and suppliers. In addition to construction matters, I handle commercial transactions and commercial litigation. I have over twenty-five years experience in commercial collections, and I regularly collect judgments for other lawyers. I also handle the collection of debts in bankruptcy.
My clients enjoy the ability to have easy and prompt access to me, whether in person, by phone or email. I treat all clients with respect, and I get personally involved in matters affecting my clients. I enjoy the personal relationships with my clients, which are the most rewarding aspects of being a lawyer. I have represented the majority of my clients for many years.
There is no need to advertise for the legal services that I provide. Most of my clients have come to me through other clients, through referrals from lawyers, and occasionally, through a person or entity that I have sued, who wanted me to represent them in their next legal matter.
Sometimes, the legal system does not provide a cost-efficient remedy for every problem. I am committed to holding down the costs of the legal process while representing my clients.
Bar Admissions
Courts in the State of Texas
U. S. District Courts for the Eastern, Southern, Western and Northern Districts of Texas
U. S. Bankruptcy Courts for the Eastern, Southern, Western and Northern Districts of Texas
U. S. Court of Appeals, 5th Circuit
Education
1978 BBA, University of Texas
1983 JD, University of Houston
1987 MBA, Lamar University